King of Chaos
The Strange Lives of Samuel Johnson
The figure of Samuel Johnson serves to both intrigue and fascinate, but so little of his story has been properly examined that ultimately he is little understood beyond triviality. Seeking to address that balance by casting a light across the life of one of the most remarkable and bizarre characters in all of Cheshire history, we discover that sometimes the truth really is stranger than fiction.
In the Dark Wood  
In a quiet corner of Cheshire, at a spot where the old village meets the new, beneath a dappled canopy of Beech leaves there lies a grave. Built in brick with an inscribed stone slab atop it, it rests in a woodland named after the man that lies within. This is the grave of Samuel 'Maggoty' Johnson, the reputed 'Last Jester of England'. But with his tomb, as with his life, things are far from what they seem.  
There are some characters remembered to history in headlines and bold colours. Those who became synonymous with a certain event or time, forever crystallised alongside it. Famous, be it nationally or locally, they act as reference points for the ages. Others, edging more towards the circles of the historians, have been remembered by comparatively clear lines too; their connections to time and place, be them substantial or more obscure, nonetheless remain relatively easy to digest and understand.  
Yet some characters act as a far more complex clockwork in the mechanism of their history. From one angle they may appear understood, but take the slightest sidestep, look again, and you will find that they have become unrecognisable. They are a myriad of avatars, and which one presents to us is entirely dependent on the portal we happen to be viewing them through; the complex, the difficult, the most human.  
For most of us today, the identity of the man that was born as Samuel Johnson in Gawsworth in 1691 is almost entirely linked to that of 'the last jester'. A child-friendly cartoon that inspires local school projects and whose grave provides a curious distraction for passing ramblers. But this adopted moniker of the fool is mostly something we have ourselves bestowed upon his name, if for no other reason than it's the easiest option.  
For many in the time of his life, depending on who you asked, he was variously known as a teacher, an actor, a writer; or perhaps it would seem, a madman. His grave itself is testament to the confounding nature of his life. The slab atop his tomb is inscribed, many believe, directly from his own dictation. Calling himself by both his birth name and his self-styled latter-day title of 'Lord Flame', it references the self-certified 'eccentrics of his genuis' and the small matter of how he is most definitely entering the afterlife as his master character of fire.  
The fact that there is then a second slab, placed beside his table-tomb at some time in the nineteenth century, and which looks to address his memory with its own inscription in something of a mocking tone, only furthers the mystery of his legacy. We will come to view these inscriptions and their potential meanings later in the piece. Now though, which is not always the case, in order to gather the components of his life in a manner that may help enable an understanding of this most intriguing son of Cheshire, we must start at the beginning. The beginning of the unique and bizarre life-long riddle he has left for us all.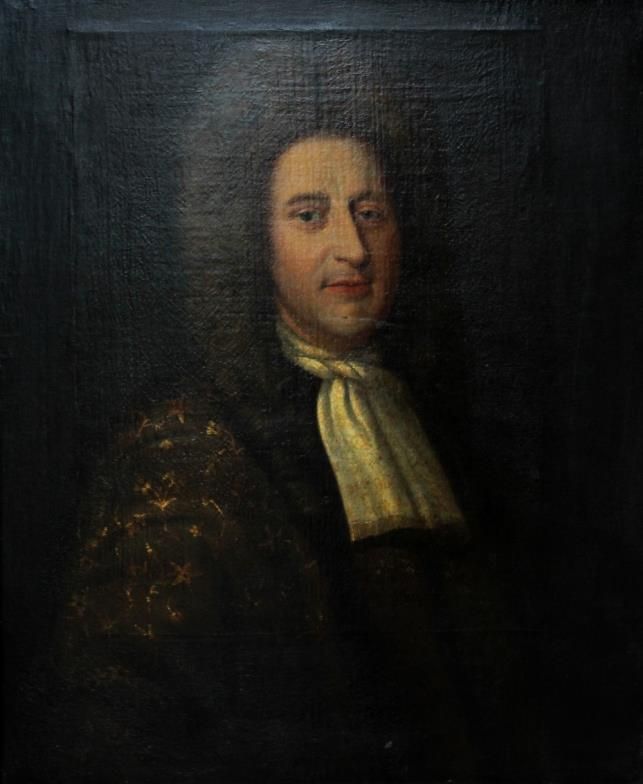 The Gawsworth Players 
It is fitting perhaps that such an idiosyncratic figure as Johnson should be born to Gawsworth, as amongst all the great houses of Cheshire there is none to be found with a history more intrinsically entangled with rumour and intrigue than that of Gawsworth Hall. With only five families incumbent since the time of Norman settlement, Gawsworth is a bastion of our national timeline that serves as a truly fine example of manorial English heritage. The present hall, a Tudor master-build of 1480, complete with tilting ground and Elizabethan pleasure garden, has long inspired the idea that you cannot understand Cheshire without seeing Gawsworth Hall. Yet despite all of its attractions and delights, it would seem that Gawsworth Hall has something of a penchant for inspiring uniquely tilted events in the lives of those connected to it. 
First, there's Mary Fitton, maid to Queen Elizabeth I, whose wild manner at court and scandalous affair with the Earl of Pembroke saw her cast from the Queen's inner circle and reportedly provided the inspiration for Shakespeare's seductive 'Dark Lady' of the Sonnets. 
Then enter Charles Gerard, a Royalist Lieutenant-General of the King's Horse and veteran of Civil War battles at Edgehill, Bristol, Newbury, Newark & Naseby, who ejected the Fitton's from the hall on his return from exile in 1662 on the strength of a claim that Alexander Fitton's original inheritance was based on a forged document. Most fascinating of all though is perhaps the situation that arose upon the death of the 3rd Earl of Macclesfield in 1701. 
With no natural heir to the estate, Gawsworth was left to a niece, a certain Lady Mohun. Contested by another potential heir in the form of the Duchess of Hamilton, the feud raged on until 1712 when the ladies' respective husbands - Lord Mohun and the Duke of Hamilton - took the dispute to its ultimate conclusion and killed one another in a pistol duel in Hyde Park. It was an event of such note that in its wake, Queen Anne herself campaigned for a ban on such means of violent resolution. It is a fitting backdrop of events from which to begin our tale of Samuel Johnson, as whilst Johnson was himself no patron of Gawsworth Hall, it would seem the hall had a guiding hand in his rather marvellous journey from the very start.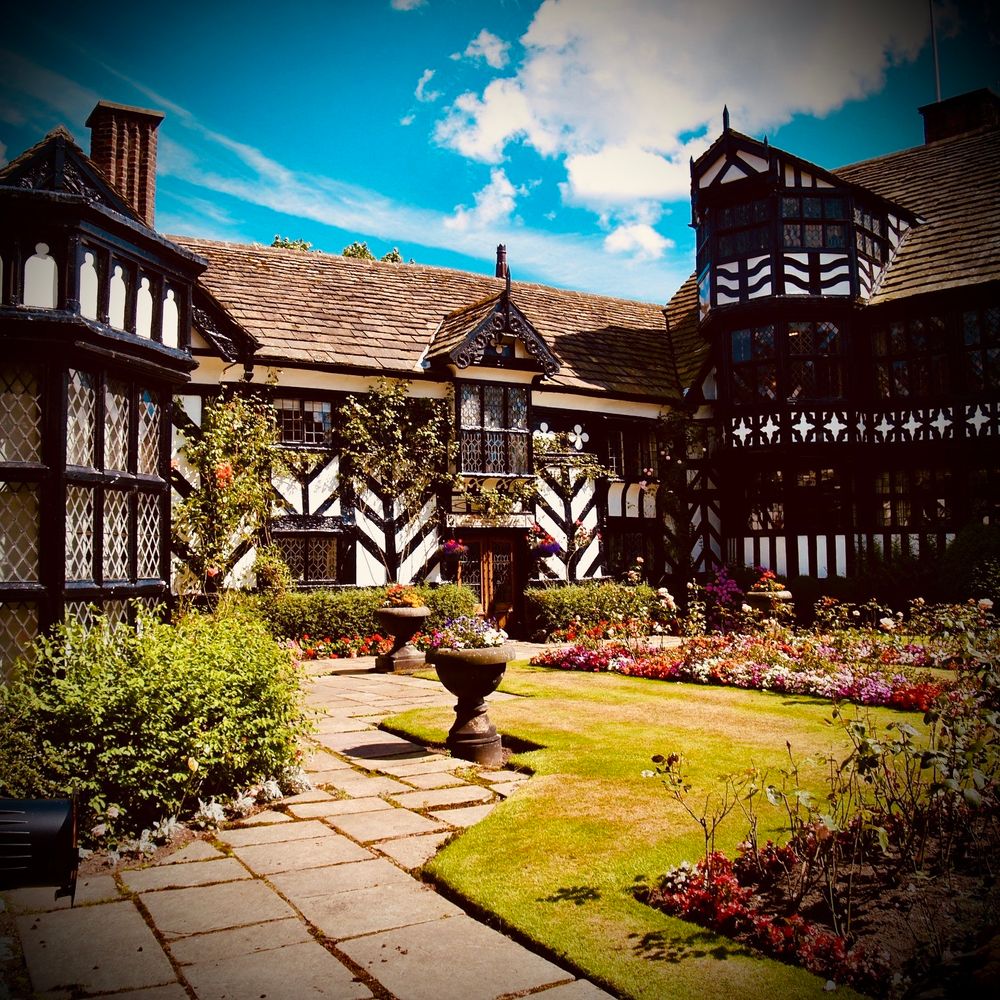 Dancing Master Johnson 
Parish records show that Samuel Johnson was christened at St Micheal's in Macclesfield in December of 1691. The son of one Joannis Johnson, it is the only record pertaining to Johnson's birth that fits the timeline. Confirming his birth is something that can never be taken for granted, but from that winter's day Christening, we can begin to look through the winding path of his life and attempt to unravel the mystery of the man. Compared with those of the people he would come to be so well connected with, these were genuinely humble beginnings. How such a child was able to rise to a position whereby his claim of being the last jester in England was accepted to posterity is a considerable question to pose. 
In essence, there are two distinct types of jester present throughout history. The 'Natural Fool' would be an individual seen, by opinion of the time, to be naturally suited to the role by virtue of physical deformity or mental state, whereas the perhaps more rounded and ultimately vocational role of 'Licensed Fool' is that which should be more closely associated with Johnson; think more paid comic of the court than physical curiosity. 
Ultimately, however, whether a natural or licensed fool, the position of court jester was far from a laughable appointment. Often on a par with members of the court's inner circle such as Ladies-in-Waiting, the role of the jester can trace its roots back to the courts of ancient Egyptian Pharos and Chinese Emperors. Beyond the more obvious acts of comedy performance, drama and musicianship, the jester could be relied upon - in fact, encouraged - to speak freely; the assumption granted that the fool's way with words would provide a far more palatable manner in which to point out any folly in their master's plans. 
Bad news too, so often a dangerous and deadly burden to bear, was often left to the breaking of the jester; something brilliantly illustrated here in an account from fourteenth-century France. Following the destruction of his fleet by the English at the Battle of Sluys in June 1340, it is reported that Phillip VI of France was given the news of defeat by his jester, who burst into his presence with a series of exclamations; 
'The cowardly English! The bastard English! The faint-hearted English!'
When the King asked why the jester was so negative in his opinion of the English character, the jester supposedly replied; 
'Because they would not jump out of their ships into the sea as our brave Frenchman did!'
Such access to power naturally brought its privileges too. Will Sommers, jester to Henry VIII appears to have grown so close to the King that Henry felt it fitting to include him in the 1545 portrait Henry the Eighth and His Family, alongside his former wife Jane Seymour, his daughters Mary and Elizabeth, and son Edward. But Johnson was not the fool of a monarch. There is no reference to him in connection with the Kings of his lifetime, George I, II, and III respectively. So if he was to be 'the last jester' it was in the court, or perhaps to be more accurate, in the pay, of a patron outside of Royal circles.
Enter the Duke of Montegu.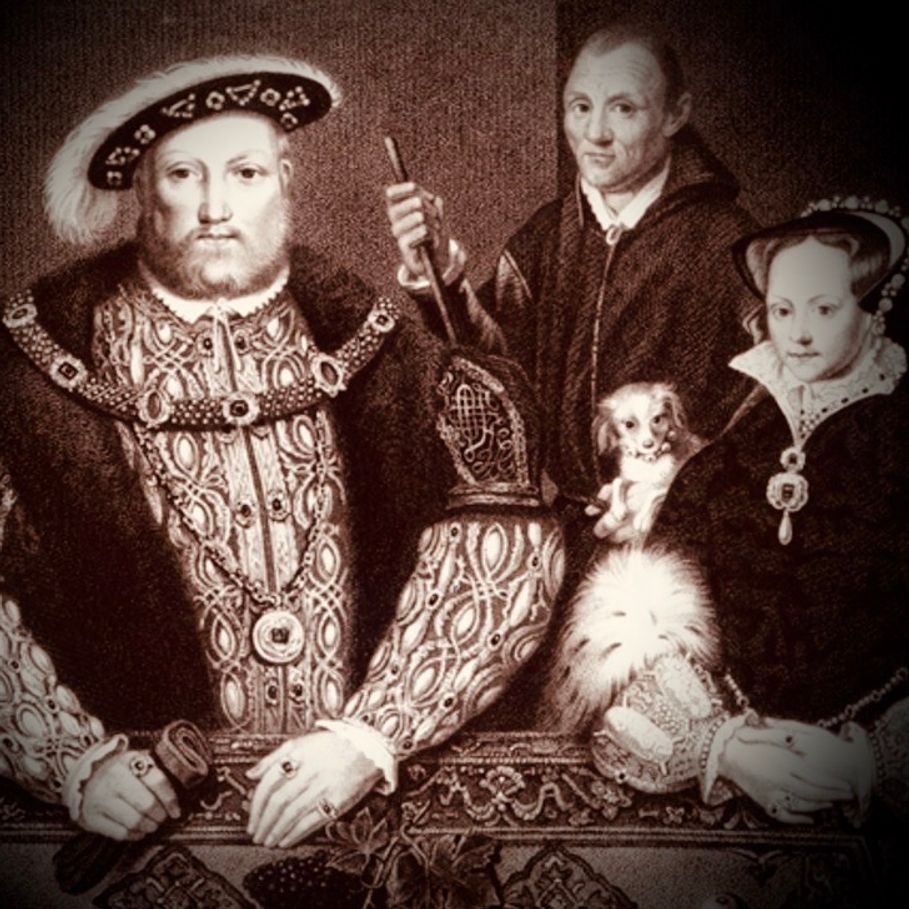 Making an Impression 
John Montagu, 2nd Duke (otherwise known as both Viscount Monthermer and Marquess of Monthermer thanks to the intricacies of the British nobility system) was something of an eighteenth century celebrity. Born in 1690, by fifteen he was already deemed fit to partake in a Grand Tour of the continent, something usually reserved for young upper-class men in the early twenties, and was soon married to Lady Mary Churchill, daughter of the Duke of Marlborough, and part of one of the most powerful families in the burgeoning British Empire. 
Come 1722 and we find Montagu as governor of Saint Lucia and Saint Vincent in the West Indies, and in the throws of a time that he appears to have spent indulging in sponsorship of naval adventuring, courtesy of his appointment of the merchant, Nathaniel Uring, as deputy. 
Uring, who was sent to sea with seven ships at Montagu's behest with the intention of creating further new British colonies in the Americas, ultimately failed in his pursuits, his endeavours often checked by French troops present across the region in a game of naval cat and mouse that many wealthy members of the British nobility were wanton to undertake, on the chance that one would come good in their name. This tale of chance is important, as it gives an insight into Montagu's adventurous character. His desire perhaps, to play the imperialist. The kind of chap that may consider his inner circle something of an imperial court. 
At the point of Montagu's Caribbean adventuring, Johnson's own career had already achieved enough lift to mark him out as a remarkable man, as we know that come the early years of the 1720s he had achieved a status of Dancing Master to Manchester's more affluent middle-class families. This, from his birth in Gawsworth to a local family without title, is striking enough to wonder if there may have been something in Johnson's lineage that allowed him to make such deft moves in society via sponsorship. After all, this is a young man that appears born into a rural life of farm work and manorial support. To move into the arts without a helping hand demonstrates a possession of serious natural talent. 
Johnson's profession, which involved him teaching the dances and entertainment of courtly settings to those families wishing to make entry into such circles, naturally brought him into contact with all manner of characters from Georgian high society. Such was Johnson's standing within that world that in 1722, the same year as Montegu became governor in the West Indies, he curated a ball in Manchester that was attended by none other than the esteemed poet, John Byrom. Johnson's star, however humble of origin, was definitely on the rise, and by 1724 his abilities in dance and as a master fiddle player had taken him to London. The move would change Johnson's life forever. 
The Birth of Lord Flame 
When the Theatre Royal Haymarket opened on December 29th, 1720, it was just the third public theatre in the now world-famous West End of London. Its debut performance was the privilege of a group known as The French Comedians of His Grace the Duke of Montague and their play La Fille a la Morte, ou le Badeaut de Paris (The Dead Girl of Paris), and would place it at the heart of the emerging theatre scene in an area of London that had previously been more used to seeing the sight of hay carts blocking the market roads than French actors drifting across it's streets. Indeed, so noted upon was the company that had provided the theatre's first performance that for several years the venue was known by many as simply 'The French Theatre'. 
The theatre's first major success however would come courtesy of a play written by Johnson - following a meeting with the Duke - whose patronage of the theatre is born out in the name of that opening French troupe. It is at this point that we might recap Johnson's life before things get genuinely strange; a Gawsworth boy of supreme artistic talent and the force of character to establish himself as a serious contender in the artistic circles of society. 
In April 1729 Johnson's play, Hurlothrumbo or The Supernatural ran for thirty consecutive nights at The Theatre Royal. Johnson was also the main star, singing, dancing, playing the fiddle, and for much of it, all whilst wearing stilts. His character's name, Lord Flame, was a kind of high king of chaos and seemed to have awoken something in Johnson's soul. Something that would never leave again. 
If that sounds to you like a somewhat bizarre spectacle to behold, you're not alone. An 1855 remembrance of the play stated that, 'a more curious or insane production has seldom issued from the human pen'; not that Hurlothrumbo's artistic insanity was seen as a negative in the time of its setting. Rather, if anything, the spectacle appeared to cast something of a spell. The theatre was packed to the rafters each night with some of the most influential and fashionable celebrities of the day in attendance, creating an audience that, it is said, quite literally applauded the piece from beginning to end, every single night. 
The so-called 'nonsense play' feels like a forerunner of Monty Python and a piece that contained such wonderfully insightful dialogue as 'this world is all a dream, and outside, a dunghill pav'd with diamonds' and 'rapture is the egg of love, hatched by a radiant eye'. A particular section of revelation seems to have involved the singing of a song that hoped to inspire the King to make himself a cocktail of gunpowder and brandy. 
In the wake of the play's success, it would become satirised in popular culture in that manner that denotes true cultural impact. It was referenced in Henry Fielding's play Authors Farce that very same year, and again twenty years later in his novel Tom Jones, where the insanity of the play is illustrated by reference to Johnson himself in a passage that reads; 
...thus the famous author of Hurlothrumbo told a learned bishop, that the reason his lordship could not taste the excellence of his piece was, that he did not read it with a fiddle in his hand; which instrument he himself had always had in his own, when he composed it. 
Copies of the play would be found in many esteemed residences; Lord Walpole, one of the most prominent politicians of the day, reportedly ordered no less than 30 copies, each signed by the author. 
The theatre's connection with the Duke of Montagu had brought Johnson to the attention of a patron, and for the next decade, Johnson became a serious fixture in the world of London theatre. Further productions would hit the stage; The Mad Lovers, All Alive and Merry, a comic opera called A Fool Made Wise and a tragedy entitled Pompey The Great. 
Other connected pursuits would come to Johnson's door too, all equally bizarre. It is Johnson who is believed to have been behind the publishing of The Merry Thought, a collection of graffiti and poetry lifted from the alehouse windows and public latrines of London. 
Yet whereas Hurlothrumbo had been both a theatrical phenomenon and a published success, Johnson's follow-ups were not. Over time, the life he had left as a dancing master in Manchester seemed to become the more viable one once more, and by the mid-1740s, his theatre career waining, he was back in Cheshire.